The serious game "Rory's Story Cubes®": starting of a journey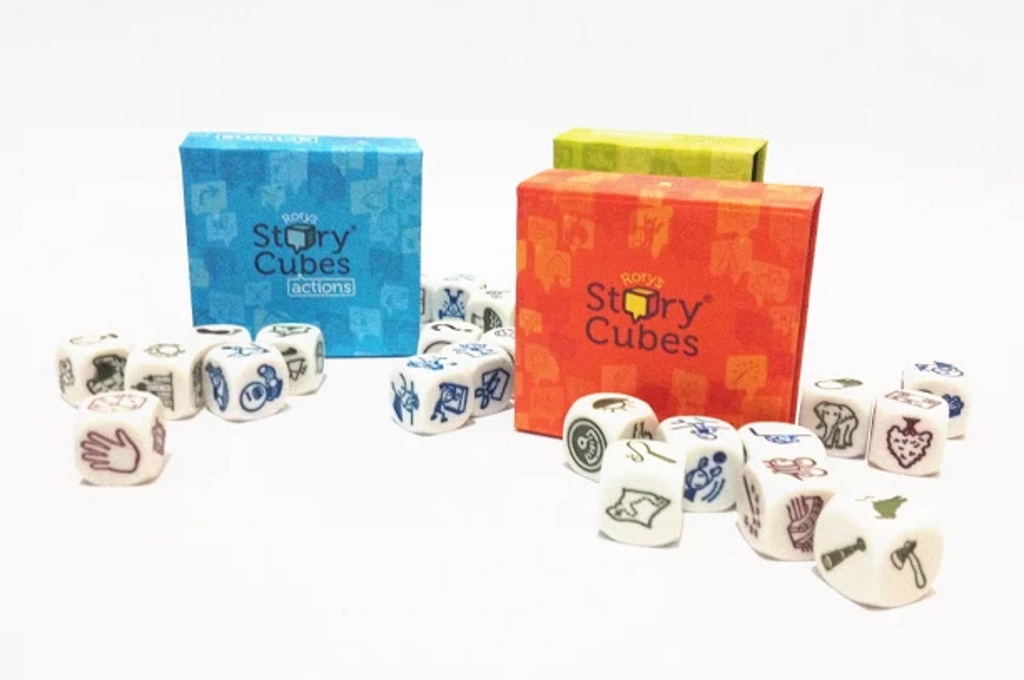 Our first bump into Story Cubes® was one year ago when one of our Spanish colleagues made us as a gift: nine dice with no numbers but pictures on its six faces.
Immediately we have been attracted by them and we fell in love with this simple but powerful tool.
We started to play with them the day after but we soon discovered that it was possible to use them in so many different ways and in so different interesting areas, that we decided to create the Rory's Story Cubes® Lab.
Our goal is to develop this tool and to experiment it, and then learn how to catch its magic.
We want to bring the Story Cubes®, and in part we are already doing it, to students, teams, individuals, companies, associations and institutions.
We are also using the Story Cubes® linked to other tools and we are discovering very interesting contaminations.
Sharing visions, using storytelling, co-creating narrative, can make a big difference in a project, in a group of people, in personal and professional evolution, in any relationship.
This blog is today a great chance to share our path with you, listening to your feedback and growing together.
If you like our approach, please follow us. Important news are coming!